TEGUSTO S
Design Cristina Zanni
Create your masterpiece.
Designed for each individual table-companion, TeGusto S gives free rein to the imagination at any time of day.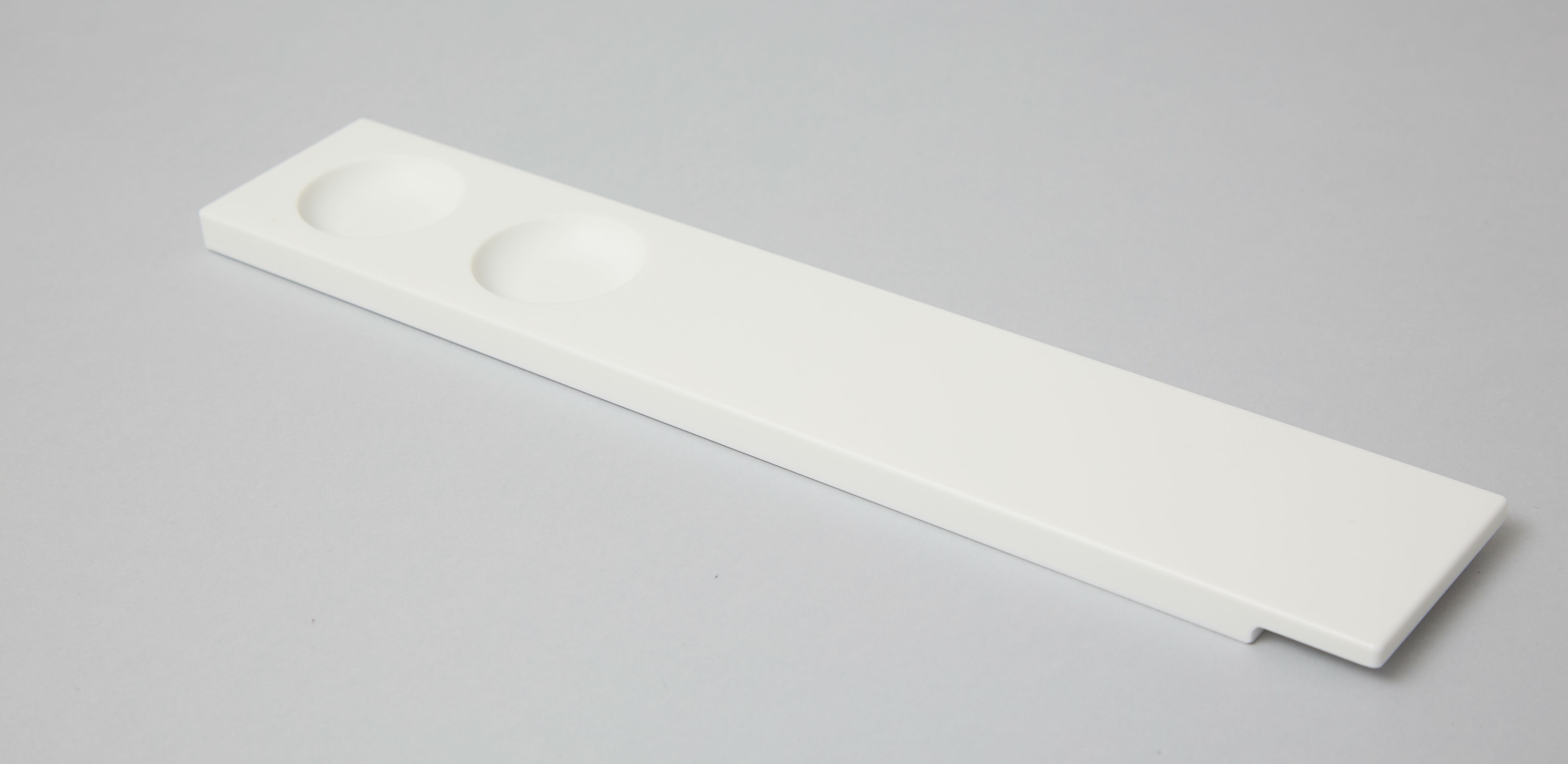 Its elegant and essential style is suitable at any time of day for sweet and savoury dishes, various food combinations, side dishes and infinite free interpretation and imagination.
Krion K-Life Solid Surface
An innovative and versatile material, ideal for creating authentic design items, like Infinito Design products. Practicality and style become one with the gastronomic world.
Preservation of dish and food temperature
No pores
Antibacterial
Resistance and durability
Maintains plate and food temperature
Ecological material, 100% recyclable​
Easy cleaning and maintenance (dishwasher proof)
Air purification
Antibacterial power
Elimination of chemical products
Can be personalized
Technical characteristics
Thanks to the technical properties of the materials used, TeGusto S is a first-rate professional instrument, designed for those who make room for beauty, amazement and innovation in their culinary art.
Designer
Cristina Zanni

Material
White Krion K-Life Solid Surface base
Sizes
cm 35×6,5×1
Accessories
Glass bowl
Discover the other TeGusto line products
The table that evokes emotions
For further technical information,
details and supply, please do not hesitate to contact us.